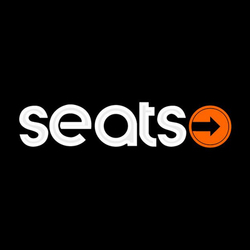 Production Assembly Worker
Sorry, this job has expired.
Spring Hill, KS
Seats Incorporated is an established manufacturing company located in Spring Hill, KS. We design, manufacture, and market seating and accessories for over-the-highway semi-tractors, turf care, off-highway equipment, military vehicles, and emergency vehicles. We are family-oriented and strive to give back to the communities in which we live and work and have a positive impact on our customers and employees.
We are currently seeking talented individuals to fill our Production Assembly Worker positions. These individuals will work in our final assembly department constructing custom seating products for our turf customers.
If you are looking for a fun, fast-paced, somewhat physical, friendly, small-company environment, we want to hear from you!
Benefits
• Competitive pay starting at $16.00 - $17.00/hr with first pay increase potential after 60 days
• Medical, dental, vision, disability, and life insurance
• 401(k) plan with company match, fully vested 1st day
• Earned PTO available at 30 days
• Paid vacation & holidays
• Continuing education support
• Profit-sharing and performance bonus programs
• Weekly paycheck
• Opportunities for growth - we promote from within!
Essential Functions
• Place parts in specified sequence using bolts, clips, screws, staples, glues/cements.
• Use air and battery-powered tools to complete assemblies according to work instructions.
• Package completed seats.
• Rotate to different workstations as production needs require.
• Remain flexible in work assignments, as different seating models require different assembly operations.
Competencies
• Ability to read and follow written work instructions
• Ability to navigate computer systems to look up written work instructions, cross reference part numbers, check inventory, and reference production tables
• Must work well as a member of a group
• Must be devoted to a task or purpose with loyalty or integrity
• Excellent communication skills
• Interpersonal skills
• Mechanical skills
• Problem solving skills
• Ability to follow specifications
• Positive attitude
• Reliable, respectful, detail-oriented
• Ability to function well in a high-paced and at times stressful environment
Preferred Education
• High school diploma or equivalent
Physical Demands
• Constantly lift and/or move up 10 lbs and frequently lift and/or move up to 50 lbs.
• Able to stand for up to 10-12 hours per day
• Work postures and duration levels
• Occasional standing, walking, reaching above shoulder level
• Occasional reaching below knee level, foot/hand controls, finger dexterity, manual dexterity
Work Environment
The physical environment requires the employee to work inside in heat, humid, and dry/arid conditions. Frequently required to use personal protective equipment to prevent exposure to hazardous materials or equipment. May be requested to work overtime as production needs require.
Work schedule
• 1st shift: 5am-3:30pm, Monday through Thursday with overtime possibility on Friday and Saturday
• 2nd shift: 3:45pm-2:15am, Monday through Thursday with overtime possibility on Friday and Saturday
• Weekend shift: 6am-6pm Friday, Saturday, and Sunday
We are an Equal Opportunity/Affirmative Action Employer.
17662820